Integrate Box with the NetX DAM platform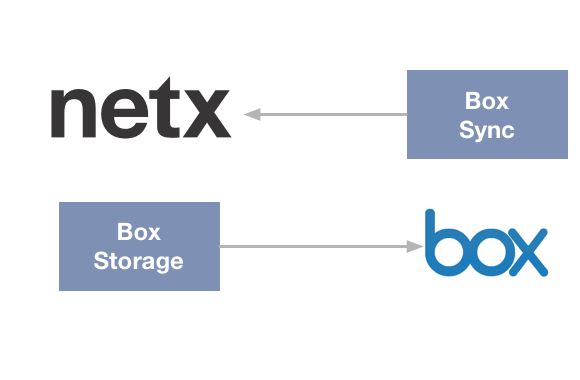 The NetX platform was built to support the concept of multiple storage locations,
which include a remote location at Box.
Box Sync: A utility for the initial setup of a NetX connection to an existing Box repository.
Box Storage: Box enabled as a storage location for the NetX platform.
Storage Location setup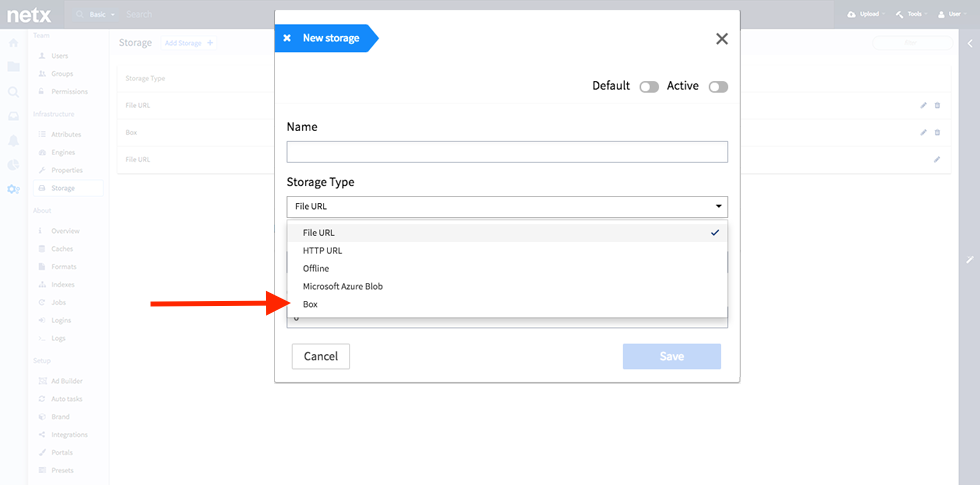 Once configured, Admins can enable users to choose a storage location at the point of upload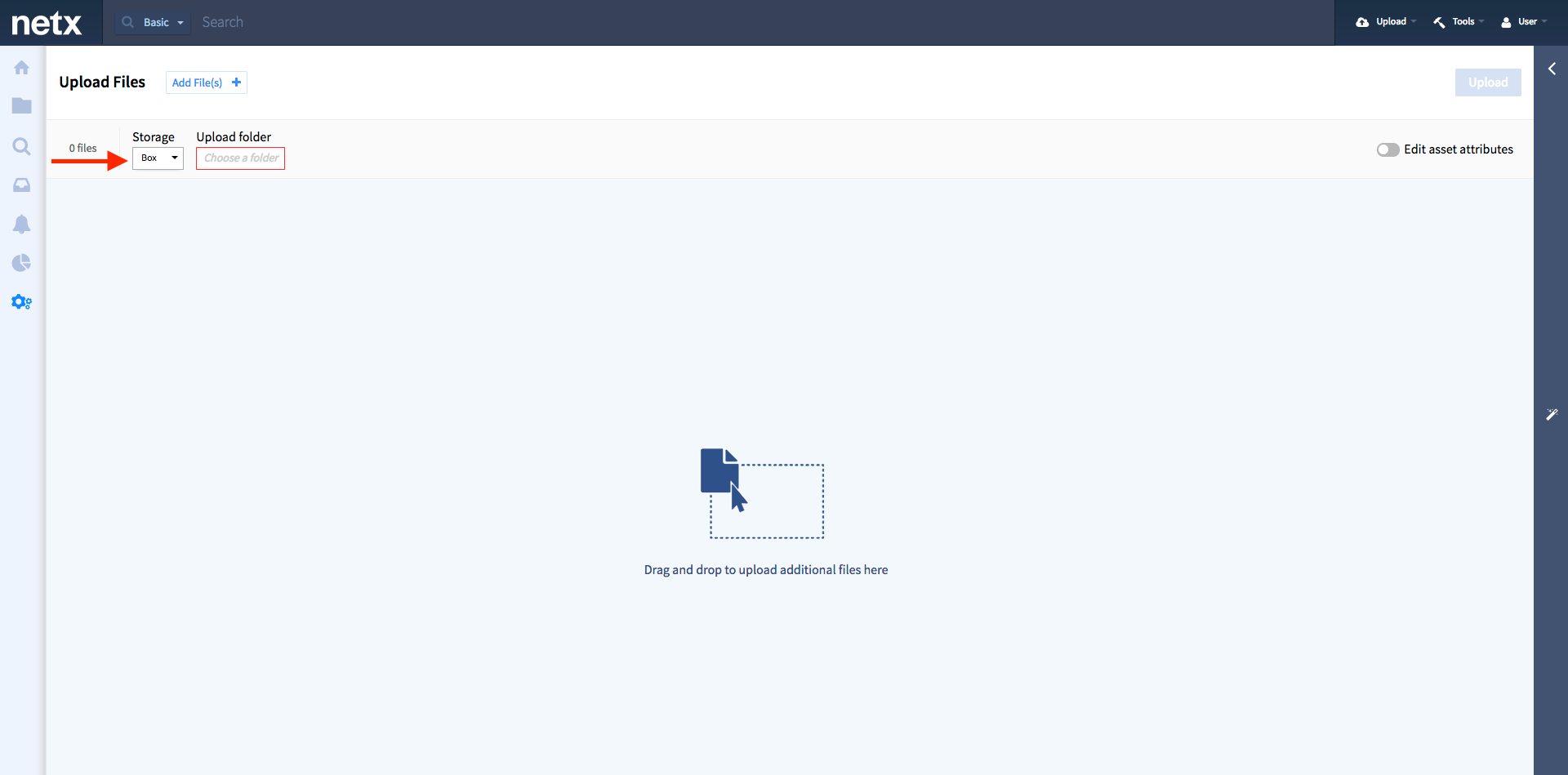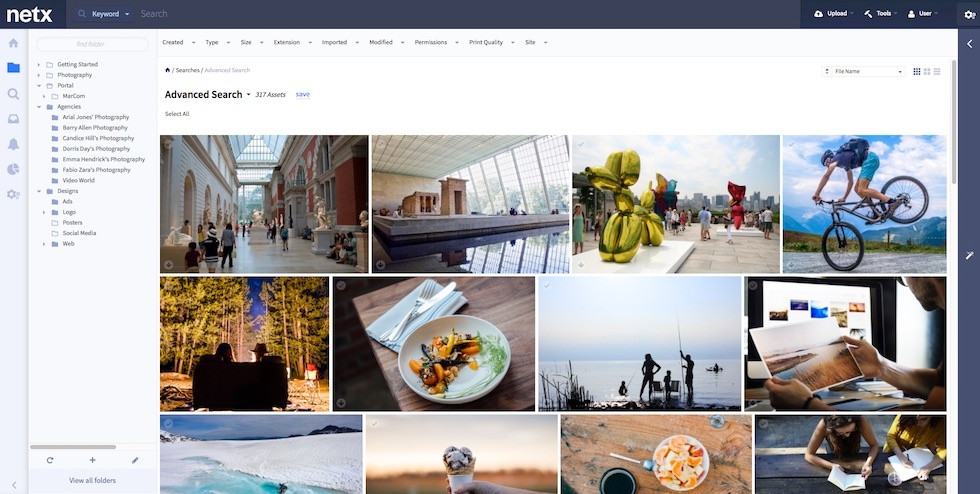 Box Storage gives NetX an additional storage facility, and brings functions like Portals, Publishing and workflow capabilities to Box assets managed via NetX
Sample NetX Brand Portal: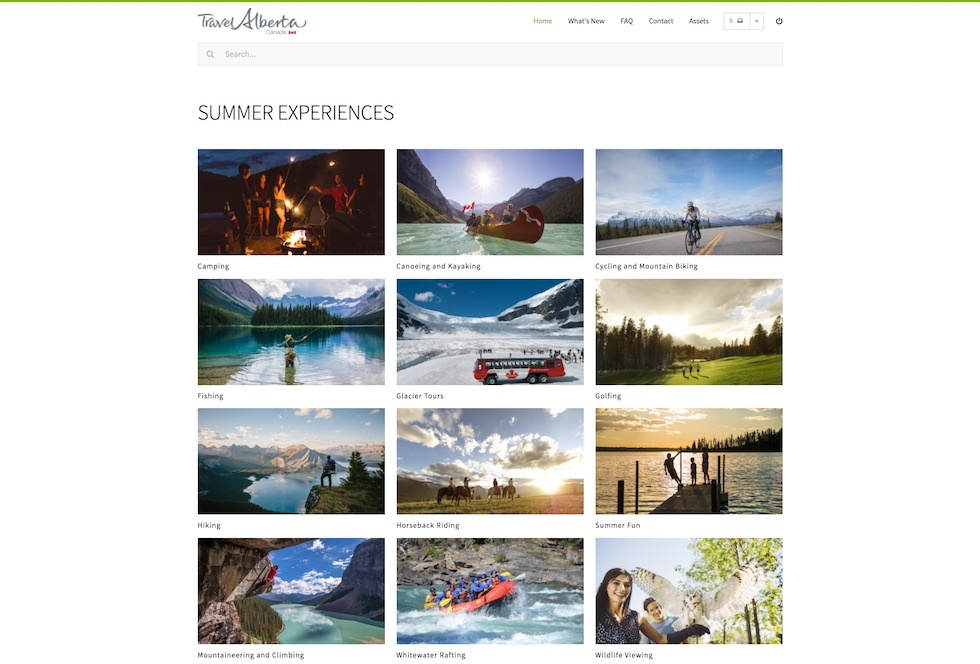 General Usage:
The general use cases are to utilize NetX as the interaction layer for Box-based assets, for a user community needing advanced search, visualization, creative workflow, powerful data management, conditional previewing/consumption, and other NetX-specific features. Thus once the initial Box Sync is completed, the braod user community will access these aseets from the NetX UI, only. (The files will physically remain in Box, but will now be presented via NetX)