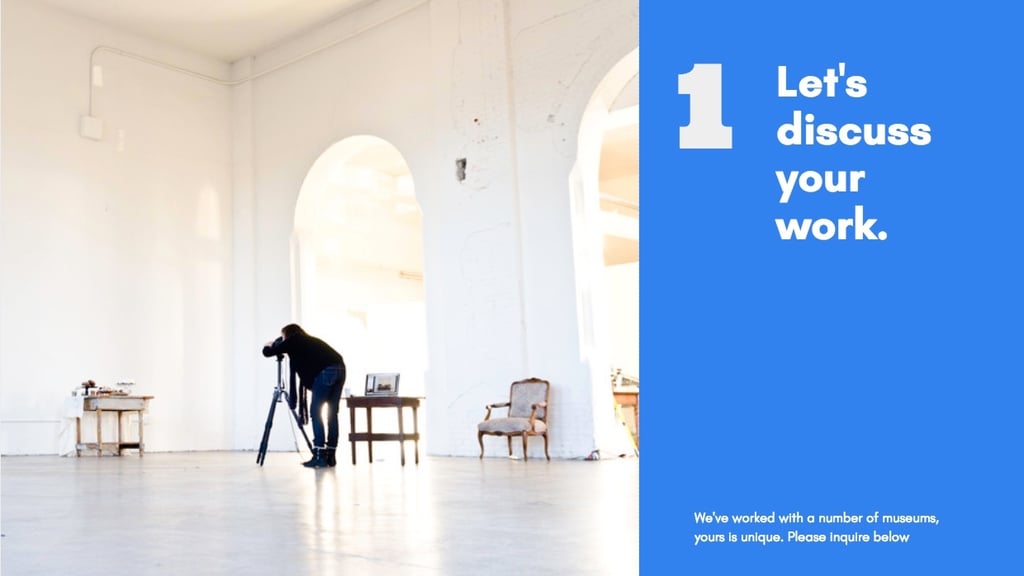 We understand accesion numbers, Collection Management Systems, photo studio workflows, IT and marketing.
Our goal is to enable museums to centralize, search and manage their digital assets using comprehensive collection information.
Your strategy partnered with our proven Onboarding process will help your teams save time, and make your media library more accessible.