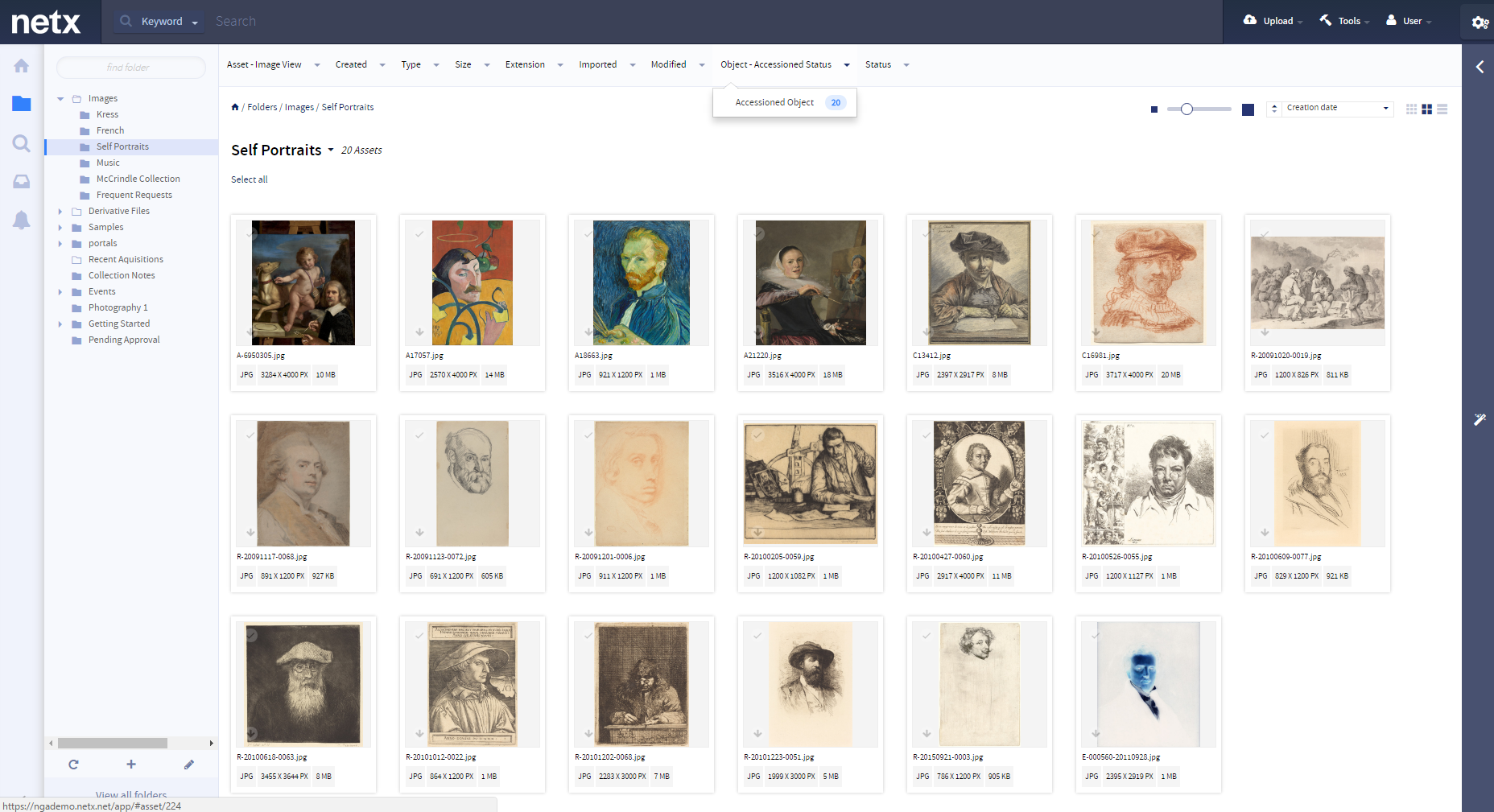 By combining the NetX DAM with your Collection Management System, museums have the ability to centralize, search and manage their digital assets using comprehensive collection information.
Your strategy partnered with our proven on-boarding process will help you and your internal clients save time, and make your library more accessible.
Metadata:
We support many standards including XMP, EXIF, IPTC, Dublin core and others. Museums can create their own custom metadata based on their requirements. We also help control tagging through comprehensive support for controlled vocabulary using tags, dates, text area, text, pull down, multi-select and numeric attributes.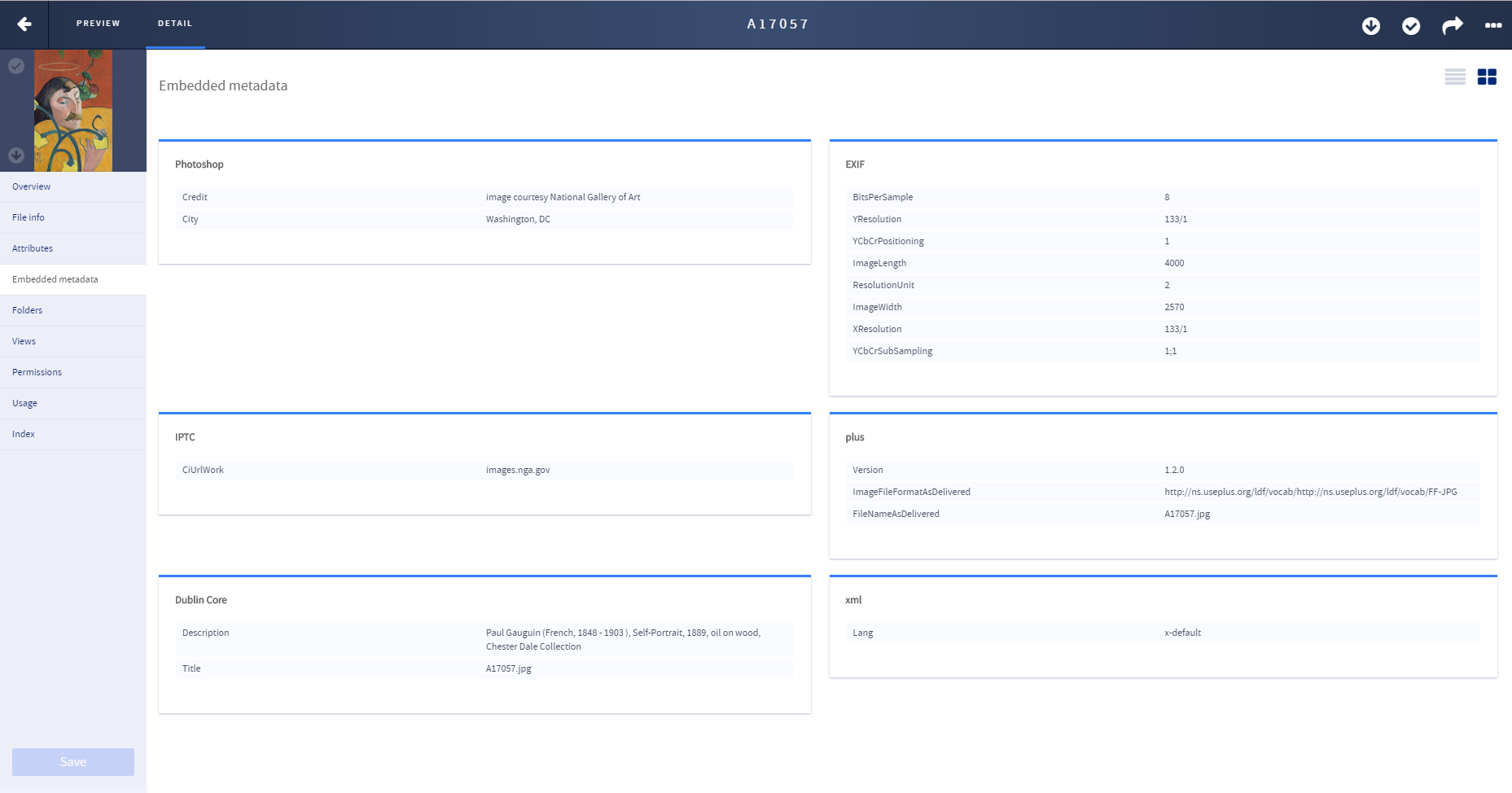 Collection Management Systems Integration Expertise:
Content Management System Integration:
Key Benefits:
Color profile support to ensure color correct images
On demand derivative generation helps reduce storage burden
Multiple rendition ("Views") support for each asset allowing control over downloadable options while limiting clutter in search
Brand Portal allows sharing key assets with your consumers
Integration with Atlassian's JIRA provides Photo Studio and task management workflows
Social Media Publishing (Percolate, Chute, iTunes, YouTube)