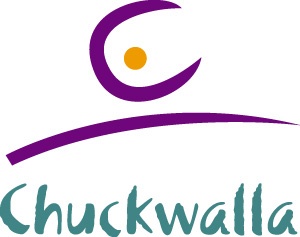 Portland, OR (August 10, 2017) – As part of its ongoing growth and expansion strategy, NetXposure, Inc. (NetX) a leader in Digital Asset Management (DAM), today announced the acquisition of ASL Acquisition Inc., d/b/a Chuckwalla, Inc. (Chuckwalla), a pioneering DAM technology developer since 1992.
The purchase of Campbell, CA based Chuckwalla brings additional DAM expertise to the NetX team. "The combination of Chuckwalla with our business will provide improved capabilities for customers of both companies," said Jason Wehling, President of NetX. "The acquisition is also expected to result in greater efficiencies and significantly increase our market share," added Wehling.
"A partnership was formed with NetX after extensive vetting of its technology, leadership and corporate culture," commented Ashwin Shah, CEO of Chuckwalla. "NetX and Chuckwalla share a singular focus of creating market-leading Digital Asset Management technology, and also a common philosophy which manifests in solid business ethics and a customer-centric way of doing business. Working with the newly combined entity will continue to offer Chuckwalla customers the benefits of a specialized independent software vendor, but at greater scale -- more resources and thus more timely execution," added Shah.
This transaction will allow for seamless transition and continuity for customers of the newly combined entity. The integration of the organizations will take place over the next twelve months. "Customers of both companies will continue to receive the same high quality of services they have come to expect," stated Wehling.
About NetX:
NetX is a leading Digital Asset Management vendor used by many leading organizations. With a clean modern design, scalable components, and a history of innovation, look to NetX for your enterprise or departmental Digital Asset Management needs. NetX offers both on-premise and cloud licensing options. The privately-held company is based in Portland, OR. Please visit http://netx.net for more information.
Media Contact:
NetX
Jessie Miller, 503-499-4342 x5565
jessie.miller@netx.net