NetX has been built from the ground up with an open and scalable architecture. System integration, outbound publishing, security, data management and web services are common requirements with every NetX deployment, whether Saas or On-Premise.
NetX was created to be a centralized "Digital Hub" that can seamlessly sync with any work-in-progress project or other custom workflow. A Services Oriented Architecture (SOA) enables integration with just about any modern application — E-commerce, CMS, ERP, CRM, production databases, Adobe Creative Suite — you name it, in most cases NetXposure can integrate with it via a full Web Services API.
Web Services
With the Developer Toolkit an experienced Web developer can extend the functionality of NetX by creating custom processes that push and pull data to and from external systems, and create individualized Web sites with any and all data stored in your NetXposure repository. The Developer Toolkit is comprised of a number of components: a low-level Web Services SOAP API, an ActionScript library, and REST and RSS interfaces.
NetX's Web Services delivers a full SOAP API so you can essentially remote-control the application from any external system. The SOAP API itself is built on Apache's Axis Web Service framework, meaning that it is entirely standards-compliant and interoperates with Java and .NET. The SOAP API provides SOAP- RPC over HTTP access to NetXposure, and includes documentation, sample Java code.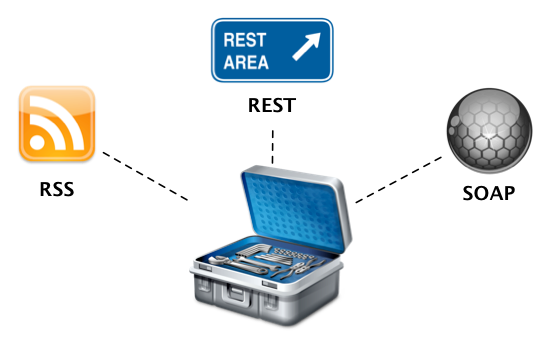 This provides for remote usage of NetX from any system that can communicate with standard Web Service protocols, such as SOAP and WSDL — allowing any such system to integrate directly with the repository. Most operations you can manually access through the Web User-Interface can be automated through the Web Service.
What advantages does this Service for NetX offer? Take for example, a manufacturer that uses NetX to store all product imagery, while also maintaining an Ecommerce store for retail — that Ecommerce store can integrate into NetX via Web Services. This integration can provide for automatic requests for product image shots in all necessary sizes, such as regular, thumbnail and zoom shots. Another potential use for the Web Service API is automatic importing of new assets. If assets bound for storage in the repository originate from an asset creation system, Web Services can be employed to automatically import those assets without the need to manually add them to NetX.
Additionally, the Developer Toolkit also provides access to other API formats, including RSS (and MRSS), JSON and XML objects using REST URL calls. These interfaces are even easier to use, allowing Web developers to build scripts with DAM-data using popular libraries such as JQuery.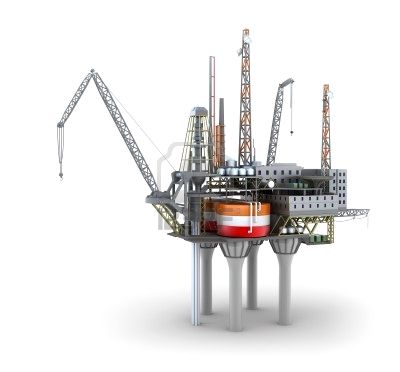 DAM is a Platform
As databases have become like legos to be plugged into various enterprise apps — so too, the DAM will become a ubiquitous component in tomorrow's enterprise.
Many companies think of DAM as a Web-enabled file server. It's a lot more than that. Some use a DAM to manage their marketing materials. But it can be a lot bigger than that. Sure, DAM can provide storage, management, organization, and distribution. But think bigger.
DAM is a platform.
NetX has provided a Web Services SOAP API for many years. Recently, this was further augmented with REST-based services that make integration much easier to implement and utilize. Using popular libraries like JQuery, any Content Management System can publish data directly from the NetX DAM.
This starts to move Digital Asset Management down the same road today as SQL did in the 1970's for the database: a common toolkit, a common language. And with that comes the same benefits.
Manufacturers, marketers and non-profits are all driven to increase efficiencies with their systems. Yes, they still need the database. But for them, that's not enough. They have files, semantics, workflow, and dynamic imaging. Now they need something else; something more. For them, the DAM has become a tool. Just like the database in the 1980s, now the DAM is taking on this same role, and yet providing much, much more.
The DAM is not just a traditional repository or distribution, it's becoming a tool. It's the new platform.